snowshoes
Strap on those snowshoes and enjoy a scenic nature walk
ESF will introduce to the mountain
Snowshoeing can be undertaken on marked trails, but generally it is in the powder snow and within the most beautiful natural landscapes.
The numerous snowshoe outings in the Belleville Valley offer a unique way to discover a rich and preserved natural environment. An ESF instructor will accompany and guide you on your outing, so that you can benefit from all their experience and local knowledge of the mountain, wildlife and nature.
You can contact us
here
for more information.

The initial outing can or may be modified according to the weather conditions.
Loan of equipment (snowshoes) and transport included.



Recommended equipment: warm clothing (skiwear) but not too thick, walking shoes (mountain style), cap or bobble hat, sunglasses, sunscreen, water and on the go food (dried fruit, cereal bars ...)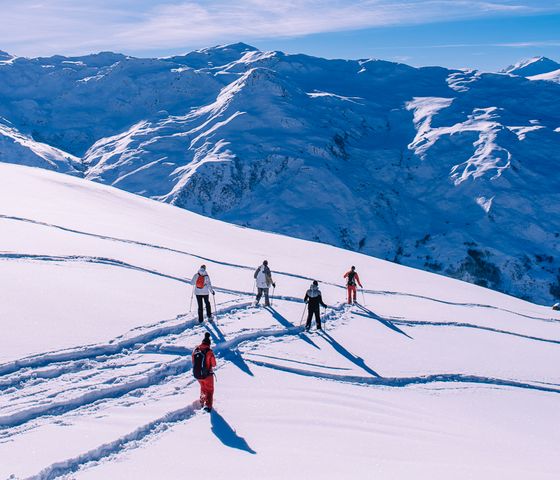 snowshoes 6 half day
Available all season, Sunday to Friday
Meeting Points : ESF La Croisette, ESF Les Bruyères, Mairie de St Martin de Belleville
Morning:(from 9.00am to 12.00pm) or Afternoon (from 1.15pm to 4.30pm)
Snowshoes and transport included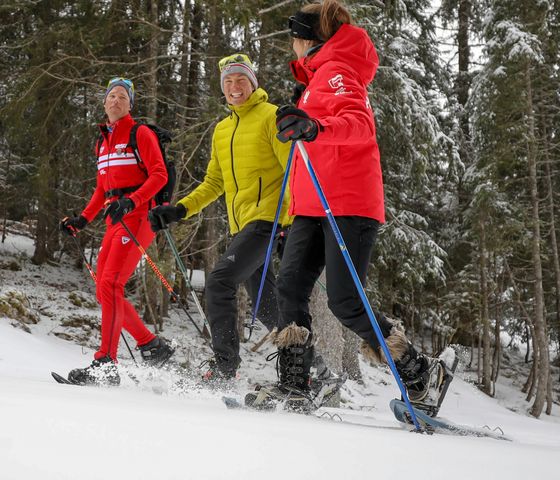 snowshoes one morning
Available all season, Sunday to Friday
Meeting Points : ESF La Croisette, ESF Les Bruyères, Mairie de St Martin de Belleville
From 9.00am to 12.00pm
Snowshoes and transport included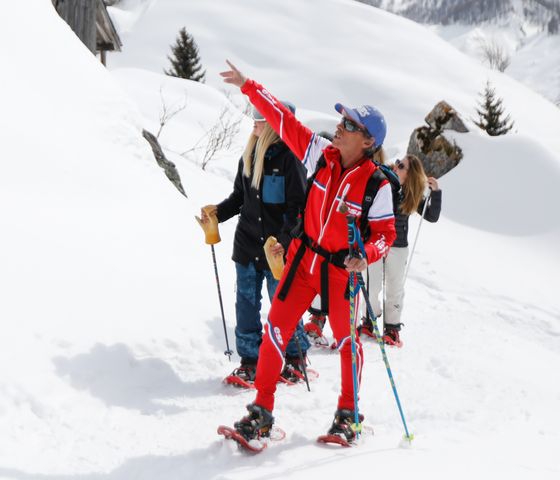 snowshoes one afternoon
Available all season, Sunday to Friday
Meeting Points : ESF La Croisette, ESF Les Bruyères, Mairie de St Martin de Belleville
From 1.15pm to 4.30pm
Snowshoes and transport included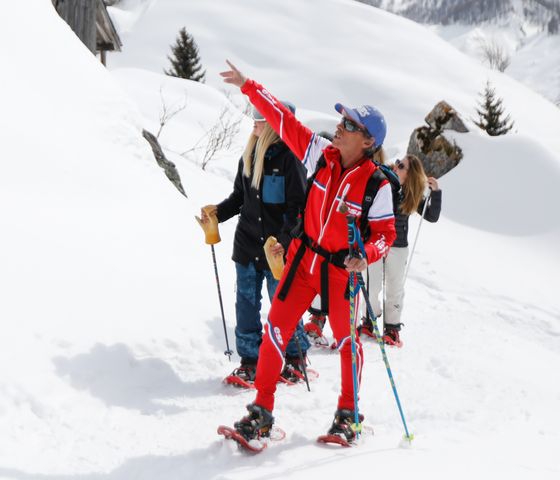 snowshoes one afternoon
Available all season, Sunday to Friday
Meeting Points : ESF La Croisette, ESF Les Bruyères, Mairie de St Martin de Belleville
From 1.30pm to 5.00pm
Snowshoes and transport included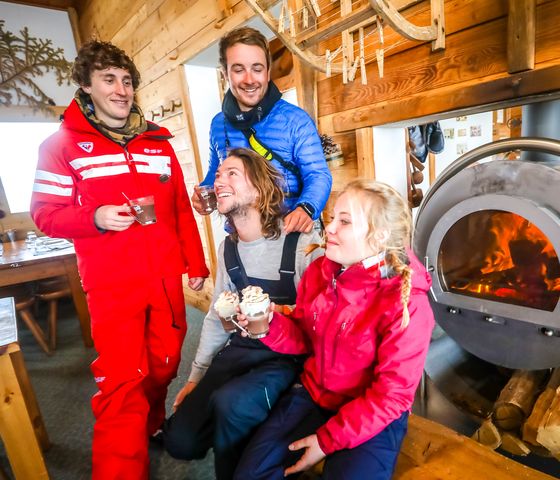 Snowshoe evening
Available all season, Wednesday or Thursday evening
Activity assured subject to a minimum of 7 participants
Snowshoe outing with head torch
Dinner in a traditional setting (optional)
Snowshoes and transport included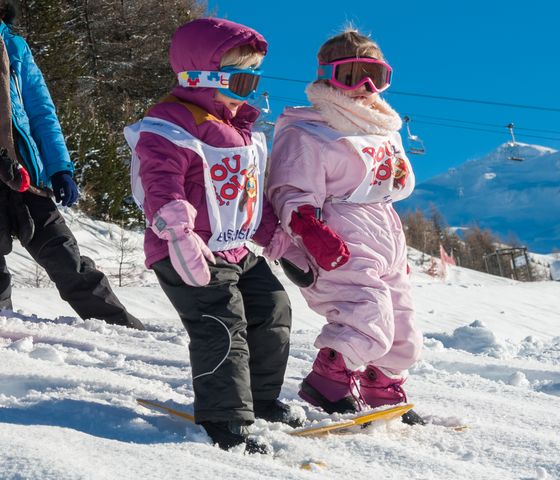 1 afternoon raquette outting for children
From2:00pm to 4:30pm, Wednesdays
From 4 years old upwards
Meeting point: Club des Piou-Piou in La Croisette
Snowshoes and transport included in the price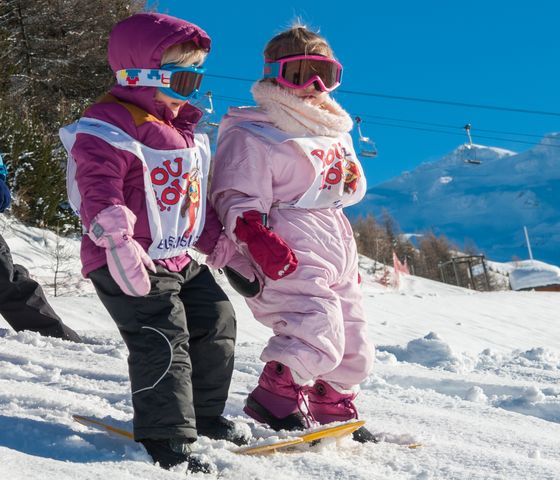 1 AFTERNOON RAQUETTE OUTTING FOR CHILDREN
From 2:30pm to 5pm, Wednesdays
From 4 years old upwards
Meeting point: Club des Piou-Piou in La Croisette
Snowshoes and transport included in the price