Master your board and perfect those curves with our adult snowboard course
for all levels
Make fast progress with esf this winter
Lessons are adapted to each level, combining technique and great fun. Join the group for your level to perfect your style and master your board this winter.


Throughout the week, you will progress at your own pace with your instructor. Thanks to their technique and expert eye, they will help you progress quickly to the next level.
Protective equipment recommended:
Helmet, wrist and knee protectors, back and coccyx protectors.
For beginners, helmet and wrist protectors.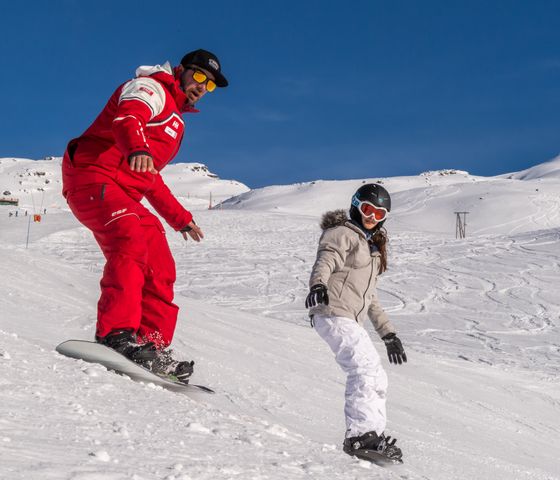 ORGANISATION of snowboard lessons
From St Martin, snowboarding lessons are only offered in private lessons.
Group snowboard lessons are organised in Les Menuires throughout the season.


Level Beginner and Snow 1 : lessons are proposed in the afternoon when the snow conditions are more advantageous for learning
Lessons departing from both La Croisette and Les Bruyeres.
Levels Snow 2, Snow 3 and Expert : morning lesssons.