snowboard course
for children from 6 to 12 years old
every levels!
Do you want to discover a new sport? Perfect your technique? Our ESF Saint Martin de Belleville instructors will help you discover, practice or improve your snowboarding skills.
Discover new sensations by practising this discipline in a joyful and good mood! Our instructors adapt their programme according to the level of each person, but they always keep a balance between technique and pleasure.



Recommended protection:
Helmets, wrist and knee protectors, back protectors and coccyx.
For beginners, helmets and wrist guards are mandatory
.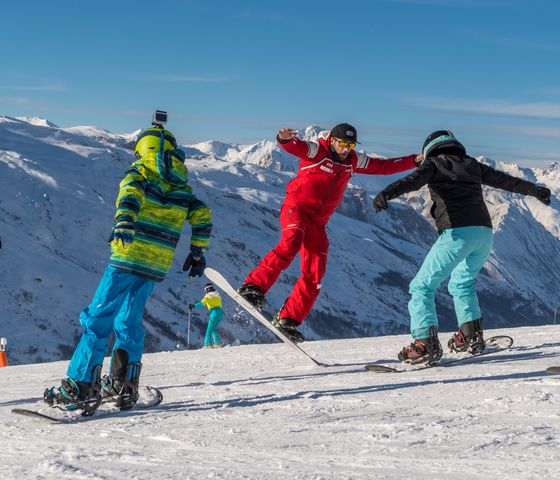 ORGANISATION SNOWBOARD lessons
From St Martin, snowboarding lessons are only offered in private lessons.
Group snowboard lessons are organised in Les Menuires throughout the season.
Goomie (beginner) and Rockie (Snow 1) levels: lessons in the afternoon to benefit from the best snow conditions for learning
Izzy (Snow 2), Snow 3 and Expert levels: morning lessons.
Lessons from La Croisette and Les Bruyères.
For more information